The Ultimate Girls' Golf Getaways
Take a second to close your eyes, breathe deeply, and imagine yourself and your closest girlfriends wearing the trendiest golf clothing, cocktails in hand, walking to a pristine course to play a round of golf. It is incredibly hard to beat that. Here at SwingDish, we know that sometimes getaways with the girls are not just a want, but a necessity. We have compiled a list of locations for the ideal girls' trip for your needs. From the best trips for a budget, to luxury trips at all-inclusive resorts, weekend getaways, and more, we have a list that will have you headed in the right direction in no time. We even have the ideal packing list for you so that there is nothing left for you to worry about!
Best Golf Trips on a Budget
If you are searching for the perfect golf getaway while still staying under budget, there are definitely options available to you! Contrary to popular belief, you do not have to spend a fortune to enjoy a lovely golf trip with your best friends. Here are some options for you: 
Barefoot Resort and Golf
 in Myrtle Beach, South Carolina is a great budget destination! Myrtle Beach has long been hailed as the "birthplace of the golf package." At Barefoot, they have several options available, including "
Stay and Play
" packages that include your lodging, breakfast, and all of your golf games for the duration of the trip. One of the most popular packages includes a three-night stay at their beautiful condos for you and your friends, plus four rounds of golf for each person. You can visit the beach on your trip as well!
If you are up for a trip a little more south than South Carolina, then Dubsdread Golf Course in Orlando, Florida is also an excellent option for a budget trip. This historical course has been open for nearly one hundred years! You can adventure around the sights in Orlando as well as play a round of golf on a beautiful course. There are tee times available for less than $50 per person many times, which is great for anyone on a budget.
All-Inclusive Resort Trips
If you are searching for more of a luxury trip, there are several options for all-inclusive resorts available to you as well! From plush hotel rooms, fantastic restaurants, and immaculate golf courses, you can truly have a dream girls' vacation. Here is a great option for you: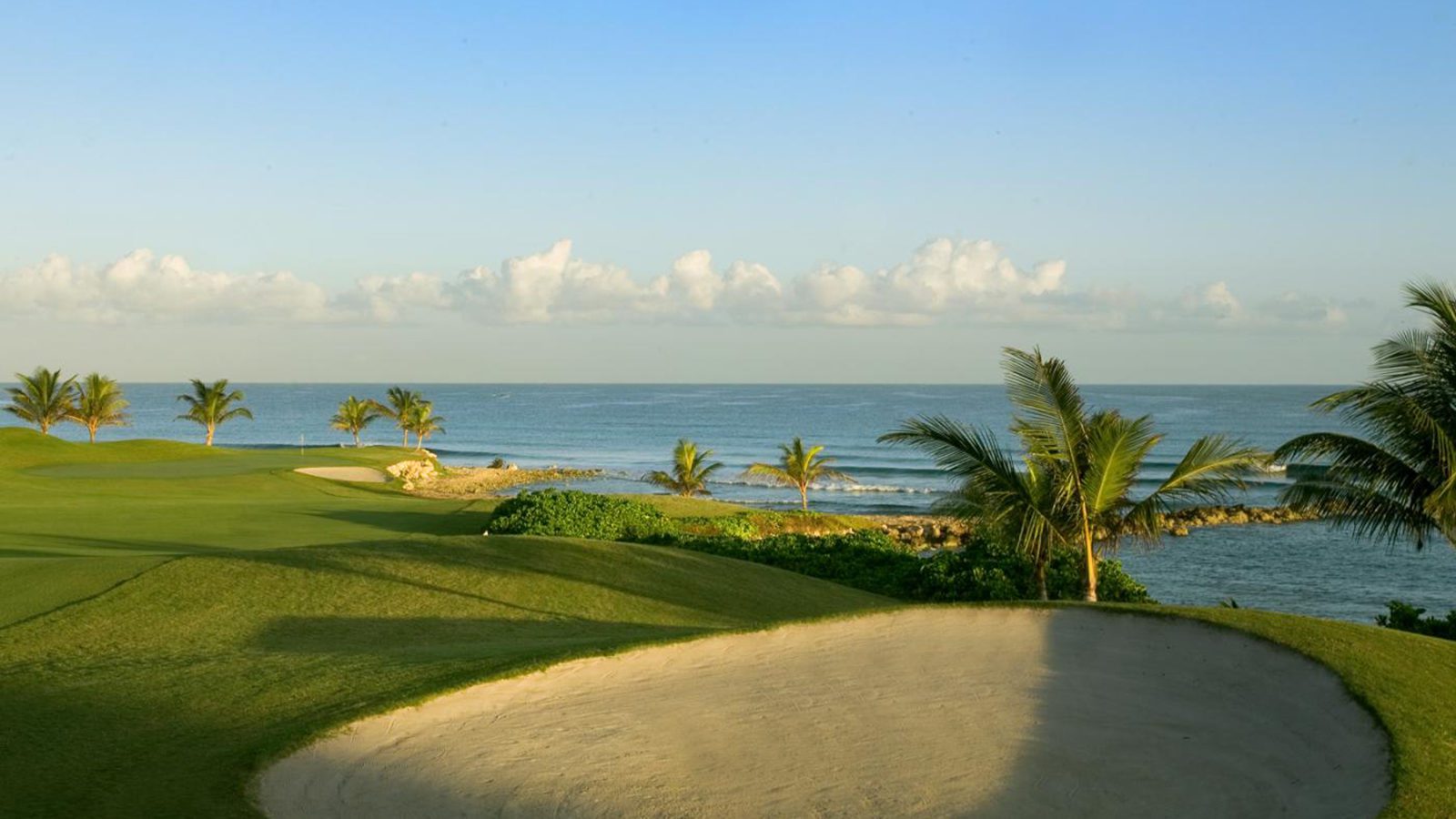 For a truly magical getaway, the Half Moon Resort and Spa in Montego Bay, Jamaica is the ultimate destination. From the beautiful beaches, delicious meals, expansive pools, and exquisite golf courses, Half Moon truly has it all. If you want to take a trip to absolutely forget your worries for a little while, this is the place for you. 
Best Weekend Getaway
In our fast-paced world, it sometimes seems nearly impossible to take time for ourselves. If you need a quick weekend trip with your girls to just get a little "reset," then it is definitely possible to do so, even while getting a round of golf in! Here are a couple of great options for a quick, weekend, golf getaway:
Brasstown Valley Resort and Spa in the mountains of North Georgia makes for an excellent weekend getaway. The incredible golf course makes its way through the beautiful wildlife preserves of North Georgia with stunning mountain views. The resort also offers other outdoor activities as well as an on-site spa for a bit of pampering after a round of golf!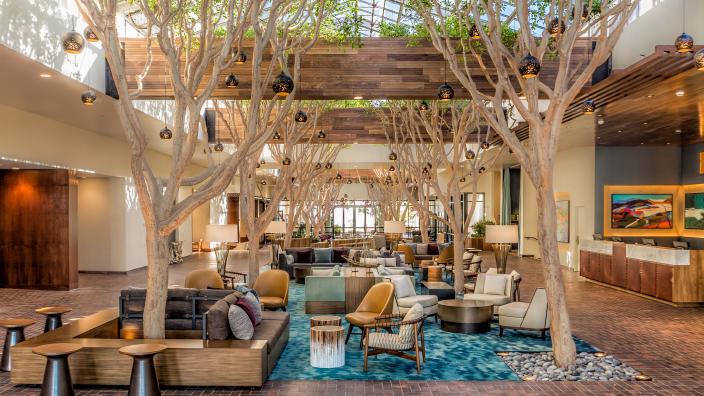 If you find yourself on the West Coast searching for a weekend getaway, then Portola Hotel and Spa might just be perfect for you. The hotel itself is incredible and is very close to eighteen golf courses in the surrounding area. For a low-key weekend with the girls, this is definitely the place for you.
What to Wear/Pack
At SwingDish, we even have you covered for the most stylish outfits possible for your girls' trip! Whether your plans include a week at a lavish, all-inclusive resort, or a quick weekend getaway, there are so many options available to fit your personality! We are here to keep you stylish whether you are hitting a hole-in-one on the course or having a scrumptious cocktail at the bar. Here are just a few amazing options for you:
Tops
If you are wanting a pop of color out on the beautiful greens, then the
Roxanne Teal Top
is absolutely perfect for you! With comfort in mind, this top is sleeveless and oh-so-comfortable. The teal color is to die for and will look incredible during a round of golf.
For a classic, timeless look, the
Kali Black Top
will having you looking incredible whether you are on or off the course. With a gorgeous neckline and puffed, detailed, sleeves, this top is incredible for an array of events. You will catch everyone's eye in this universal top.
Dresses
If a chic golf dress is more your style, we have got you covered! 
The Nala Print Dress
 gives off brilliant vacation vibes. You cannot help but be just a bit happier when you see this print. You are guaranteed to feel your best in this fun, print dress.
If you want a bit sleeker dress, then the
Paulette Crimson Dress
is the one for you. The color is absolutely phenomenal! The dress has a beautiful neckline and even comes with a drawstring for a more custom fit that is incredibly flattering!
Conclusion
There are some truly incredible destinations for you if you and your girls are in need of a golf getaway. From the Barefoot and Dubsdread locations for a budget-friendly trip, to the plush, luxury found in resorts such as Half Moon, to weekend getaways at Brasstown or Portola, there are so many options available to you! You are destined to have an absolutely incredible trip while staying especially stylish along the way. The memories made on these trips will truly last a lifetime.
---